Alan Wilkinson / Jone Takamäki / Umut Çağlar / Fahrettin Aykut + Lyn Dobson / Jim LeBaigue + Alan Tomlinson Trio – November 2017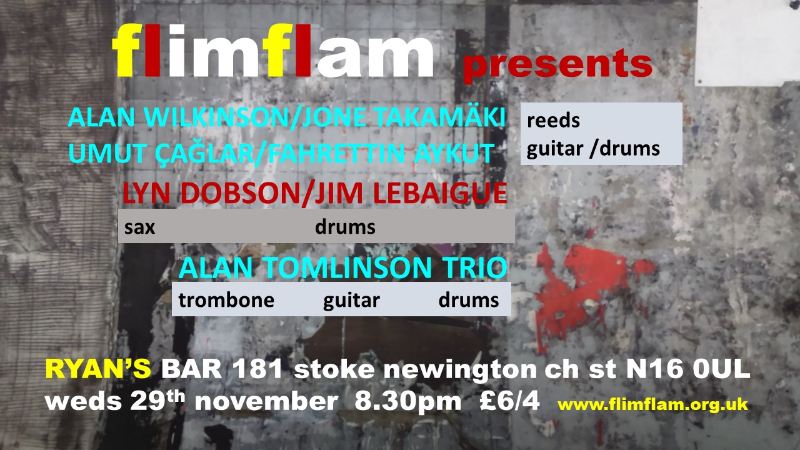 Very exciting bumper line-up this month. Alan Tomlinson's great trio featuring the master trombonist with long time cohorts Dave Tucker on guitar and Phil Marks on the drums, the duo of ex-Soft Machine saxophonist Lyn Dobson and Jim LeBaigue on drums.
This month's line-up has expanded even more with the inclusion of the great Finnish saxophonist/multi-instrumentalist Jone Takamäki, a huge figure in his home country where he has played in many groups most notably with Edward Vesala. He will join the first-time trio of Umut Çağlar, guitarist and multi instrumentalist from Turkish group Konstrukt, Turkish drummer Fahrettin Aykut and Alan Wilkinson on various reeds.
Come early to get a good place as we've had good crowds lately and music will start promptly at 9pm.