Ferran Besalduch / Alan Wilkinson + Dave Draper / Dave Fowler + Hannah Marshall / Otto Willberg – 26 July 2017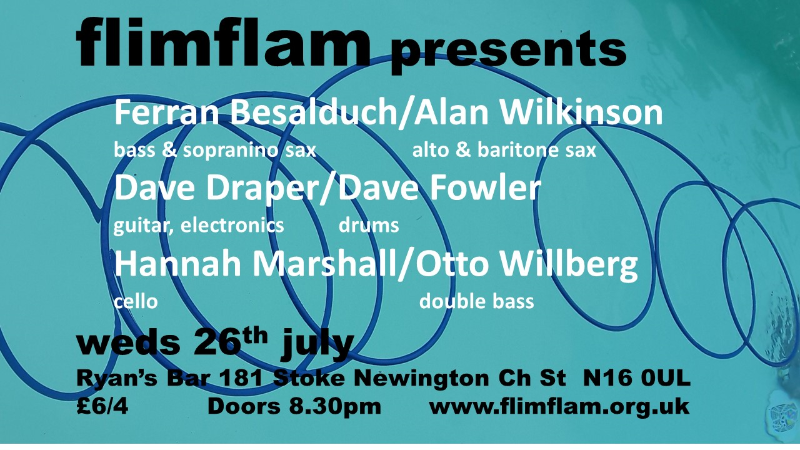 Three great duos this month. Ferran Besalduch from Spain and Alan Wilkinson cover the saxophone range from sopranino to bass, multi-layered guitar with drums from Dave Draper and Dave Fowler, and the sumptuous strings of Hannah Marshall and Otto Willberg. What joy!
Note that this is a revised listing.