Thurston Moore / Ryan Sawyer + Joe Wright + Alan Wilkinson/Andrew Cheetham – 26 April 2017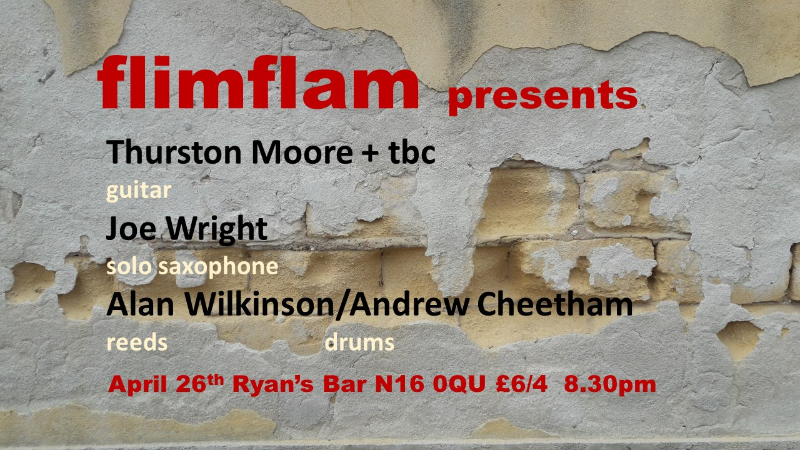 Unfortunately the Swiss duo of
Louis Schild
and
Lionel Friedli
are unable to make it for this Wednesday, but
Thurston Moore 
has agreed to step into the breach! He will be playing a duo New York drummer
Ryan Sawyer
… all very short notice but very exciting.
+
Joe Wright
One of the great new voices on the saxophone plays solo
+
Alan Wilkinson/Andrew Cheetham
Resident reedsman in a new pairing with drummer who is an integral part of the burgeoning scene in Manchester
flimflam @ Ryan's Bar. 181 Stoke Newington Church Street, London N16 0UL. Entrance £6/4. Doors 8.30pm.