Alan Wilkinson/John Edwards/Steve Noble + Benedict Taylor + Tumbatareco – 25 January 2017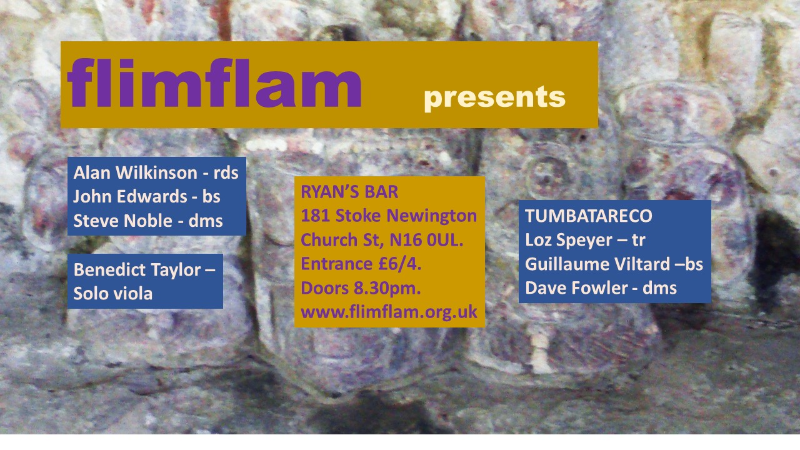 Alan Wilkinson
/
John Edwards
/
Steve Noble
Increasingly rare outing for this formidable trio on reeds/bass/drums.
Benedict Taylor
Part of an ongoing series of solo performances by this exceptional viola player.
+
TUMBATARECO: Loz Speyer/Guillaume Viltard/Dave Fowler
Trio led by highly regarded trumpet player with powerful bass and drums.flimflam @ Ryan's Bar, 181 Stoke Newington Church Street, N16 0UL. Entrance £6/4. Doors 8.30pm.