Mike Cooper/Tasos Stamou + Steve Noble + Alan Wilkinson/Alex Ward – 22 February 2017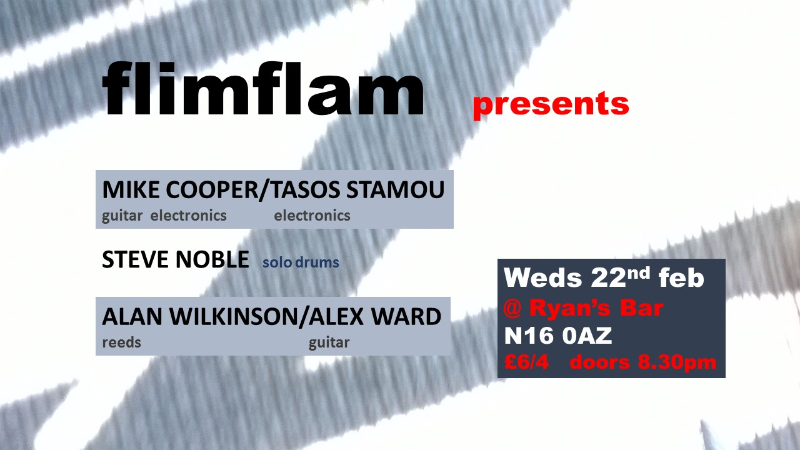 A great line-up for this month's flimflam, promising three great acts including the legend that is Mike Cooper playing the club for the first time. Mike Cooper (guitar/electronis) /Tasos Stamou (electronics) + Steve Noble (solo drums) + Alan Wilkinson (reeds)/Alex Ward (guitar).
Wednesday 22 February 2017, 8pm at Ryan's Bar N16 0AZ, £6/4.